The problem with back pain is quite common and affects most people at some point in their life. The magnitude of the problem could vary, but one thing is certain, the discomfort is there.
There is one more term by which lower back pain is known and that is lumbago. Lower back pain is pretty common, and once it hits, your entire life changes for a long-long time.
In the majority of cases, there is no particular reason for the occurrence of back pain. The pain can start off suddenly and can get better over time, but in some cases, the pain remains persistent and that's when people starts worrying about it. The prevalence of back pain today is as a result of less physical activity and sitting jobs. People don't want to move out of their seats and this is what causing a lot of common issues. Here is what the Chartered Society of Physiotherapy has advised on how to deal with back pain and lower the chances of its recurrence.
1. Most people in this world are going experience back pain at least once in their lifetime.
Though back pain is disabling and stressful and it can be dangerous. A human spine is quite strong and doesn't get damaged easily. When people say they are suffering from back pain, then they are actually suffering from sprain or strain. A large percentage of back pain sufferers are going to recover quickly and without taking any treatment.
2. It is literally impossible to scan the area where you are feeling back pain.
Back pain is not dangerous, but at times, there could be more serious causes that could result in severe and chronic back pain. For that, you will need medical assistance from a reputed back pain Melbourne clinic such as Back Solutions Clinic.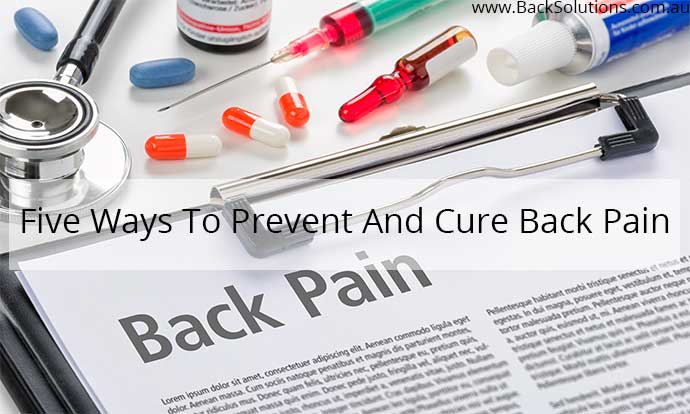 3. Continue your working routine and other activities, and avoid bed rest.
While many people think that taking bed rest is the right thing to do when suffering from back pain, it's not. You have to stay indulged in your day-to-day activities in order to keep your back in motion. Perform light exercises on a daily basis in order to keep your spine strong. By eliminating exercises you actually make the structures supporting your spine and back weak which can lead to more pain and problems.
4. No need to avoid bending or lifting objects
Many people after suffering from back pain avoid lifting heavy objects or bending to pick anything, which is unnecessary. They have to understand that if they pick things or lift things up in an awkward way, then they can damage their back, otherwise, in cases there is nothing to worry about. Yes, lifting way too heavy objects should be prohibited because it will put pressure on your already damaged back but being sensible about what and when you are lifting can actually be beneficial in helping your lower back.
5. Exercise and activity alleviate back pain and prevents recurrence.
Exercise has proved to be very helpful when it comes to handling back pain, plus it is also a great strategy to prevent back pain from occurring again. But, exercise needs to be carried out in a slow manner initially, and only after a period of time should the intensity be increased.
For better information, you can go to a lower back pain Melbourne specialist. They will help you get the right treatment and things you can do at home to prevent the occurrence of lower back pain.