Back Pain Richmond Solutions
Richmond, Melbourne, Back Pain Treatment Clinic
Back Pain Solutions is located in Richmond, Victoria and offers excellent back pain treatments with a money back guarantee. They have a reputation for fixing long term back pain and helping people avoid surgery. All of their practitioners are sports people and have a great understanding of all types of injuries as they have suffered many of them personally.
Back Pain Solution Clinic offers a free Back Pain assessment at our Richmond clinic with no obligation. And if you decide to proceed with treatment, there is a money back guarantee. So you have nothing to lose by booking in for an assessment.
You do not have to live with constant Back Pain. 97% of all Back Pain is 100% curable. Back Pain Solutions do not treat symptoms at their Richmond clinic, they treat the underlying cause so that you can be pain free for life.
Come in for a free Back Pain assessment at our Church St, Richmond clinic. There is no obligation. Even if you have been told that you need surgery to fix your back pain, get a second opinion from Back Solutions as in a lot of cases surgery can be unnecessary. You may save yourself a lifetime of pain.
We service:
Victoria Street
Swan Street
Bridge Road
Church Street
Location: 190 Church Street Richmond, Victoria.
Phone: 03 9909 9905.
Number of practitioners: 3.
Number of rooms: 3.
Types of massage available: Myotherapy, Physiotherapy, Deep tissue massage, strength training, relaxation massage, sports injury massage, pain relief and more.
Opening Hours: 8-5 Mon-Fri.
Health Rebates Available: Yes.
Call 03 9909 9905 to book in.
Featured Articles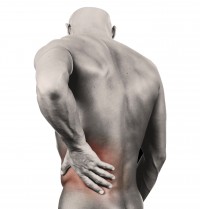 What causes back spasm
In this article our aim is to provide clarity over the root underlying cause for why the lower back goes into spasm.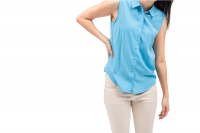 How To Strengthen Your Back
If you have been suffering from chronic lower back pain, you would feel weak, unsupported and unbalanced.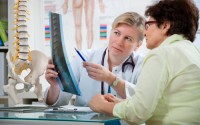 Why do most practitioners treat the symptoms of back pain and not the underlying cause?
Find out exactly why practitioners treat the symptoms of the pain - not the cause!