Frequently Asked Back Pain Questions
WHY DO I HAVE MY BACK PAIN?
At Back Solutions Clinic we find that all chronic pain sufferers are in pain due to imbalances in your body. Many areas of your body are not functioning correctly which places far too great a load on the areas that are causing your pain.
WHY DO I FEEL BETTER AFTER STANDARD THERAPY, ONLY FOR THE PAIN TO RETURN SHORTLY AFTER?
Standard therapies focus on reducing tension and inflammation from your body. Tension is created due to excess load placed on the areas that cause your pain. Therefore standard therapies treat the symptoms (i.e. where you are sore) not the underlying cause of your chronic pain.
WHAT IS IT THAT YOU DO AT BACK SOLUTION CLINIC THAT WILL PROVIDE ME WITH A PERMANENT SOLUTION TO MY PAIN?
We utilise a unique hands on technique to eliminate the tension in your body in order to create pain free functional movement. Then we focus on strengthening your body to restore symmetry so the pain never returns.
CAN YOU CURE MY CHRONIC BACK PAIN?
Despite what any specialist has told you, 97% of all back pain is 100% curable.
Rarely is the pain coming from the spine and its intervertebral discs.
The majority of practitioners treat the symptoms of your Back Pain and never address the underlying cause. Therefore, your pain relief is short lived and must be continually managed.
The majority of Lower Back Pain can be eradicated without surgery or the use of mind-altering pharmaceutical drugs.
It is estimated 80% of Australians will suffer lower back pain at some point of their lives with a further 70% of the world's population suffering back pain also. Most Back Specialists diagnose Back Pain as purely coming from the spine or intervertebral discs. The terms slipped, bulged or ruptured discs, are all too loosely used to pinpoint the cause of pain for the patient.
"With nearly one million spine surgeries performed in the U.S. each year, and a failure rate of 50%, too many patients either undergo spinal surgery that is doomed to fail or are put on mind altering drugs to manage, but not end their pain. ""The reality is that muscles are the primary source of chronic back pain. And muscle pain can almost always be successfully treated without surgery or drugs." - Dr. Norman Marcus
At Back Solution Clinic we have developed a two step program – Back Pain Therapy and Neuromuscular Training, which use the most advanced techniques to ultimately cure your body of chronic pain.
WHAT COMMON CONDITIONS DO YOU TREAT?
At the Back Solution Clinic we treat a variety of debilitating Back injuries every day, many of which are chronic long term conditions. We also see people who have recently aggravated their back or sciatic nerve who are in extreme pain .Some of the common conditions we treat include: • Lumbar Disc Bulge• Facet Joint Sprains• Sacroiliac Joint Dysfunction• Spinal Degeneration• Sciatica• Scoliosis• Strained lower back and hip muscles.

WHAT CAUSES CHRONIC BACK PAIN?
Of course, causes for Back Pain vary. What is important to understand is that the length or level of back pain you are experiencing is not necessarily a sign of how bad your Back actually is.
There is a solution to your bad back regardless of whether you've suffered for 3 months or 3 decades. The solution is to address your strength imbalances, address posture, remove inflammation and take pressure away from the spine. You will be amazed at how quickly our techniques have eradicated back pain in people who have been told they have no hope. Common causes include:• Poor Posture• Lack of core stability and strength• Muscle weakness• Muscle tightness• Joint restriction/stiffness• Large amount of sitting, lifting, bending• Biomechanical imbalances• Being overweight• Poor mobility
WHY DOES THE PAIN REMAIN PRESENT IN CHRONIC BACK PAIN SUFFERS?
Before your pain started, when you could move without restriction and discomfort, the muscles designed to support your spine and pelvis was subconsciously active. Research shows that after trauma, these muscles effectively "switch off". With these postural muscles gone, other muscles compensate – this is why you may find that your pain spreads.The reason why pain remains present for years post-back injury is as simple as this; regardless of all the diagnosing, scans, and symptom treating, if your postural muscles are weak, not active, or both, your pain will not subside leaving you stuck in a chronic pain cycle.
HOW DO YOU ERADICATE THE PAIN FOR GOOD?
The key to eliminating Chronic Back Pain is to address the true underlying cause of the pain. Remove all complicated medical jargon and simply look at what is causing the pain. If you have muscular imbalances, you have bad posture.If you have bad posture you overload certain areas.Overload an area for an extended period will result in you experiencing pain.To eliminate pain one must rid the body of muscular imbalances and return it to its symmetrical state i.e. perfect posture. Restore symmetry and you are pain free.
WHAT KIND OF PRACTITIONER ARE YOU?
All practitioners at Back Solutions have a background in Health Science and/or Physiotherapy. Once finishing their studies, our practitioners have gained valuable experience within the health industry and at elite sporting levels. Upon commencing as a practitioner at Back Solution Clinic our practitioners undergo extensive study and training in our unique approach to chronic pain.
WHY DO I HAVE PAIN AND DYSFUNCTION?
Pain and Dysfunction can come from a number of different sources. Many people will say it comes from poor posture, injury and/or trauma, bulging discs, muscle weakness/tightness and the list goes on. One thing all modalities agree on is biomechanical imbalances to the posterior chain of your body frequently result in pain and dysfunction. Once we effectively restore symmetry to your body, we will then personalise a tailored program to ensure the imbalances do not return making sure you are pain free for life.
WHAT ARE THE TREATMENTS AIMED AT DOING?
Our treatment methods are completely unique. Our aim is to restore symmetry to the imbalances that are the root cause of your pain. We take a hands on approach to restoring pain free functional movement, then we focus on strengthening your body so the pain never returns.
WHAT DOES NEUROMUSCULAR POWER TRAINING DO TO HELP MY REHABILITATION?
Neuromuscular Power Training is a unique form of rehabilitative exercise. NMPT is a neurological based multimodal methodology which works to stretch all of your tight tissues and strengthen all of your weak tissues, all in the one movement. It effectively retrains the brain (Neuroplasticity) and its firing patterns rewiring the brain signals. With every session your body is restored closer to a symmetrical and pain free state of being by rewiring the Neural Pathways to ensure optimal, pain free health. Neuromuscular Power Training incorporates functional movements with enough resistance to generate responses, both in the muscular and the nervous systems resulting in dramatic results in a short period of time.
WHAT IS SOLIDIFIED MYONEURAL MANIPULATION AND HOW WILL IT HELP?
Solidified Myoneural Manipulation (SMM) is a combination of deep tissue manipulation and Myoneural Fascial Release. SMM Release is dedicated to releasing the restricted connective tissue causing your pain and dysfunction. SMM Release is the most concentrated, deep and effective style of treatment available for chronic pain, acute pain and restriction. Your specific problem areas will be targeted, with the aim of long-term permanent relief.
Featured Articles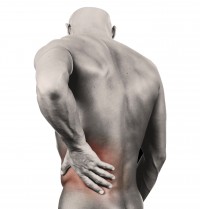 What causes back spasm
In this article our aim is to provide clarity over the root underlying cause for why the lower back goes into spasm.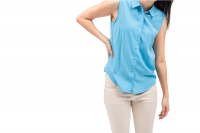 How To Strengthen Your Back
If you have been suffering from chronic lower back pain, you would feel weak, unsupported and unbalanced.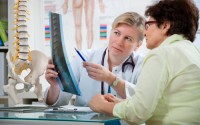 Why do most practitioners treat the symptoms of back pain and not the underlying cause?
Find out exactly why practitioners treat the symptoms of the pain - not the cause!