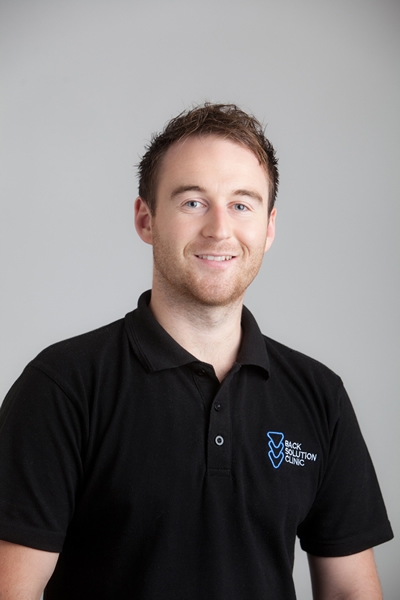 Daniel Rodgers


Chronic pain is Daniel's specialities, treating all types of pain and dysfunction throughout the body including lower back pain and neck pain.

After suffering with chronic back pain earlier in his life, Daniel says 'Pain and dysfunction are typically present when there are imbalances. If we can restore your biomechanical imbalances your pain can drastically alleviate. By strengthening your body and addressing the weaknesses we take away the causes of your pain'.
Restoring symmetry to the human body will ensure correct functioning is carried out and the pain is eradicated. Daniel carries out this process through Myofascial Neurological Manipulation (MNM) working with the Fascia and the NeuroMuscular System.
In more chronic cases, symmetry can be restored through a combination of hands-on treatment (MNM) and strengthening exercises that address the cause of the pain, not just the symptoms. This process includes evaluating your body to find out where weakened areas are that are causing your pain through Neuromuscular Patterning (NMP)

Daniel has worked with a vast range of specialists from around Australia and the World to understand the intricacies of the human body. During this time, Daniel has refined highly effective and predictable treatment methodologies to help his patients.
Daniel has a sporting background in Australian Rules Football, Rugby and Basketball. Outside of the clinic Daniel has worked with, AFL teams, A-League soccer teams, Australian Open tennis athletes as well as international Olympic athletes.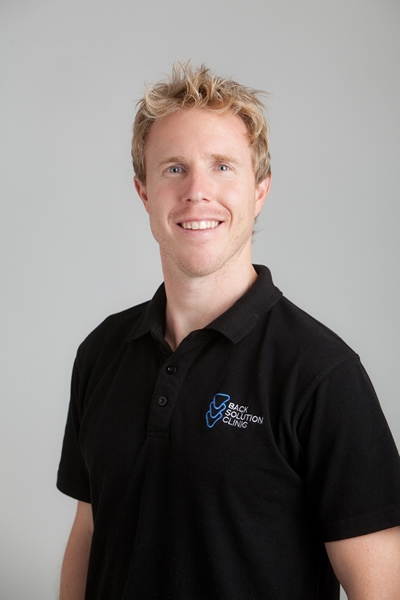 Rick Saunders
In his early twenties, Rick suffered a severe lower back injury playing a high level of Australian Rules Football. Multiple discs were damaged and herniated, strong anti inflammatory drugs and rest were prescribed. After 6 months of rest and consistent physiotherapy the condition gradually got worse. Playing at a high level of sport, meant exposure to the best possible sports doctors and Physiotherapists, however after seeing countless so called specialists - no one could provide a solution to the debilitating back pain that was ruining Rick's career and life.
Desperate for a solution Rick sought alternative practitioners such as Chiropractors, Osteopaths, deep tissue massage - every one knew of a guru who could fix any back.
12 months and over ten of thousand dollars later, trying 47 different practitioners - the only results were short term relief from the pain, only for it to resume within a short few days.
Studying Health Science at the time Rick made it his mission to find out why he still had severe back pain, at this stage 18 months after the original injury and do everything possible to fix his back and resume his football career.
Oddly enough at the time, the only relief other than treatment was whilst doing weight training at the gym. The relief lasted for approximately 20-30 minutes after the workout.
Rick decided to carry out his research papers on 'How to fix lower back pain with strength and resistance training'.
12 months later, despite thousands of hours of study, research and trial and error - nothing more than temporarily relief was experienced - 20-30 minutes, no more. During this time, Rick went and saw 2 AFL club doctors and 3 leading back surgeons. Of the 5 doctors, 4 were abrupt and advised there was nothing that could be done, 'give up playing sport and learn to deal with the pain'. 1 of the Sports doctors, at least offered a diagnosis 'spondylolisthesis' and advised that playing sport was only possible under large dosages of anti inflammatory drugs - weighing up the long term effect had to be considered.
Upon further research and discussion with mentors, with nothing to lose, Rick decided to carry out a set of back strengthening exercises at an intensity he had previously been to scared to do for fear of doing further damage. It seemed to work, the relief lasted beyond the 20 minutes, for 2-3 days until the pain returned. The better Rick's technique became the longer the relief lasted and the stronger he felt. After 3 years of debilitating lower back pain, seeing countless so called specialists with no results he was back playing sport at state level within just 4 months of finding this unique approach to solving back pain.
Since then, Rick completed his Health Studies with post graduate research in neuromuscular facilitation and human behaviour. He has been practicing in private clinic since 2002 specialising in Chronic back and Shoulder pain. Rick's techniques and approach to chronic back pain has evolved over a 13 year period, with the current success rate at greater than 97%. Of the thousands of Chronic back pain sufferers Rick has helped, almost all of them have told of a similar journey and frustration trying to find a permanent solution to their pain.
Roles outside of clinic:
Western Bulldogs FC
Indian Cricket Team
World XI Cricket Team
Sri Lankan Cricket Team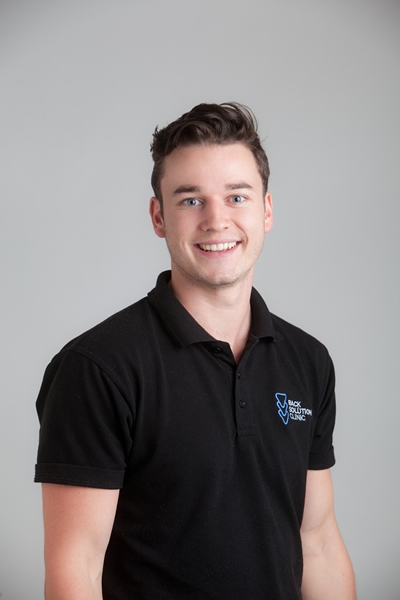 Elliot Christopher
Starting out in the Health and Fitness industry over 10 years ago as a personal trainer it was an easy transition for Elliott into the world of treating Musculoskeletal Conditions. After suffering with debilitating Migraines himself he then decided he wanted to spend his life working with others who have also dealt with severe Chronic pain. It was through seeing hundreds of different therapists over a wide range of modalities he started to see a poor understanding of why so many people have chronic pain. Whilst suffering with Migraines he was forced to miss large chunks of school and football, whilst playing in an elite junior competition. Elliott has also suffered with Shoulder issues after rupturing his AC Joint playing football, he understands as well as anyone the process of restoring range of motion and strength to the body to return to 100%
Throughout his studies Elliott continued to develop a passion for treating chronic pain and chose not to focus and the quick fix methods that have clients feeling better for a day or so only for pain to return.
Elliott is an incredibly passionate practitioner who works tirelessly to research the true cause of his client's pain rather than just have them feeling good for a day or two until the pain returns. With an incredible knowledge of Musculoskeletal conditions Elliott has had some amazing results when working with not only the spine but with the entire body.
Elliott has worked with the Richmond Football Club in the AFL as well as with many other AFL footballers, ironman athletes and Cyclists. Working with elite athletes he was able to work in some of the best facilities in the country and developed his knowledge whilst his passion for helping others grew.
However Elliott's real passion is working with chronic back and sciatic pain and has spent countless hours working with people to eradicate their pain for good. Rather than having his clients feeling okay for a few days like so many other practitioners, Elliott is committed to working with you to guarantee your pain never returns.